DESTINOS INTERNACIONAIS
Big Bus Tours - Las Vegas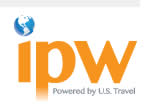 Big Bus Tours, the world's leading operator of open top double decker buses celebrates the fifth birthday of the launch of Big Bus Tours Las Vegas.
Watch vídeos Big Bus Tours on Youtube
Big Bus Tours
is the largest operator of hop-on hop-off sightseeing tours in the world and now operates in sixteen cities across three continents - Europe, Asia and North America. The company has a combined fleet of over three hundred buses carrying in excess of four million passengers per year.
The
Big Bus tour
is the only open top double decker bus tour in
Las Vegas
and delights hundreds of thousands of tourists every year, providing them with a unique perspective on this ever changing, fast paced destination.
Plenty has changed since the first Big Bus rolled down the world famous
Las Vegas Strip
, at the time the tour only focused on the highlights of The Strip itself, since then the tour has grown in popularity and in 2011 a new route was added to the tour to provide visitors with the opportunity to explore the downtown district of Las Vegas, an area that has seen tremendous growth within the last few years and is rapidly establishing itself as a key element within the growth plans of Las Vegas.
"Offering two routes provides passengers with the best of both worlds",
Rich Goldstein
, General Manager, explains, "the vast majority of tourists come to Las Vegas with The Strip in mind and of course we have a responsibility to showcase this, but we didn't want people to miss out on the incredible development that is going on downtown so we made the decision to add a new route to the tour three years ago and since then it has gone from strength to strength".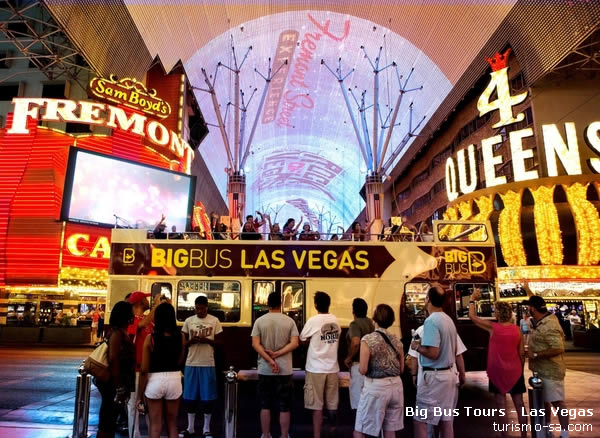 Rafael Villanueva
, Director of International Sales, for the
Las Vegas Convention and Visitors Authority
, said, "Las Vegas is positioned as a key destination for international tourists and the presence of a global sightseeing brand adds a sense of familiarity and trust to the sightseeing experience. Tourists who have used Big Bus Tours in one of their other destinations around the world already have a tried and tested model to rely on that they know is going to take them everywhere that they need to go".
Big Bus passengers can enjoy both tour routes with one ticket that allows them to hop on and hop off the buses at the locations that they choose and see the sights that are important to them.
Big Bus Tours is the largest operator of open top double decker buses in the world and currently has operations in San Francisco, Las Vegas, Miami, Washington DC, New York, London, Paris, Vienna, Istanbul, Rome, Budapest, Abu Dhabi, Dubai, Muscat, Shanghai and Hong Kong.
Postado por
Angela Karam
- 12:07 às 15/04/2014
Leia mais sobre Destinos Internacionais